In concentrates trading (and indeed, trading for any commodity that includes quality premiums and discounts), managing assays and translating these into accounting and audit procedures are often some of the most difficult manual processes. Whilst this represents a challenge, it also means that these are the areas of opportunity where businesses could make some of the greatest operational improvements.
Gen10's commodity management apps provide a range of functionality designed in collaboration with metals traders to provide the flexible, powerful capabilities you need to easily manage assays, accounting and audit within your CTRM.
Manage assays within contracts, set pricing formulae that automatically update invoicing, change assays after inspections and create a complete audit trail so that traders have the information they need, and Risk and Compliance teams have the real-time reports to operate with greater efficiency.
When implementing commodity management technology or putting in place other programmes to improve and standardise assay management, one of the most important steps is to have clear, standardised and accessible rules for each assay. For example, you may have standard premiums and discounts. The best commodity management technology, such as Gen10's apps, allow you to create rules for each assay that automatically feed into contract creation and invoicing. Another major advantage of managing all assays through digital rules is that there is a clear and consistent single source of truth that can be accessed by all traders at all times – and at the click of a button.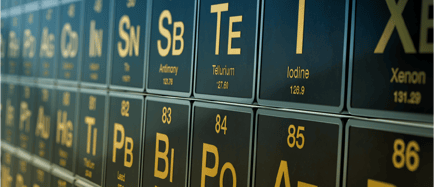 Capture every assay in a single source of truth
A challenge for many manual processes and older CTRM systems is that assays can change as contracts progress. Being able to change assays after inspections or break large contracts into lots with different trace elements is essential, yet can be time-consuming if your technology does not fully support it. Gen10's metals software was developed in partnership with Concord Resources Limited to ensure it meets the needs of busy traders and operations teams, allowing you to change shipment assays and automatically update invoices based on the latest information, without needing to re-create the contract or manually calculate any details.
Gen10's automated workflow technology allows you to specify the pricing formulae for premiums and discounts across different assays within each metal. When creating contracts or updating shipment lots you can use the pre-populated formulae or specify your own pricing rules if different terms have been agreed with a client. The app uses the pricing formulae and quantities users have already input to automatically calculate pricing and populate the documents you need for accounting and audit. For example, if the arsenic value changes during an inspection, the user can check the draft invoice and update it with one click or create a new one, causing their on-screen mark-to-market and P&L information to update automatically reflecting the latest valuation.
Gen10 technology can also increase efficiencies in wider accounting activities. The advanced pricing engine automatically generates invoices based on a wide range of variables with their own unique premiums and discounts. For example, add premiums to select locations, shapes, forward months and more so that you can automatically calculate and recalculate contracts to create the greatest value and carry out what-if analysis in real-time as positions change. You can even calculate P&L instantly when matching purchase and sales contracts.
With integration directly to ERP and general ledger solutions, accounting across systems becomes seamless, reducing manual tasks and the risk of errors and omissions. And the risk of missed payments and other operational mistakes is reduced further with a range of tools including automated workflows that send documents to the relevant teams for processing, calendar notifications and the ability to filter contracts by status to instantly see which are awaiting payment and any other issues in the processing pipeline.
Auditing can also be made faster and simpler with commodity management technology. Risk reporting is run in real-time as positions change throughout the day, without the need to wait for end-of-day or month-end reports. And as the technology reduces manual errors through automatic document creation, less time is lost tracing input errors. Contracts and changes have a complete audit trail, and managers/auditors can view full details of every change to all contracts.
Using technology to manage assays not only allows for a faster stock turnover, with fewer demands on traders and operations teams, it also means that financial processes can be carried out more quickly, making better use of credit lines, and that audit data is available in real-time to inform hedging strategies and mitigate risk.
If you enjoyed this article, you may also be interested in discovering how we created a CTRM solution that powers digital transformation for both refined and concentrates traders.