Gen10 are happy to announce that we will once again be sponsoring ETOT. This year marks the 11th annual Energy Trading Operations and Technology Conference in London on 10-11 October.
We invite you to visit the Gen10 stand to speak to the team about how our CTRM and ETRM apps allow you to create a complete commodity management ecosystem and derive greater value from the technology you already use.
Richard Williamson, Founder and CEO of Gen10 will be sharing his expertise with attendees in a panel discussion on day two of the conference. Along with other ETRM experts, Richard will be discussing ETRM trends, cloud technologies and how to prevent ETRM implementations becoming long and laborious.
We will also be offering a free one-hour digitalisation workshop to all ETOT attendees to help you identify the areas of your business where digitalisation could deliver the greatest return on investment with the least disruption. Visit the Gen10 stand to find out more.
If you have not yet booked your place at ETOT, book now.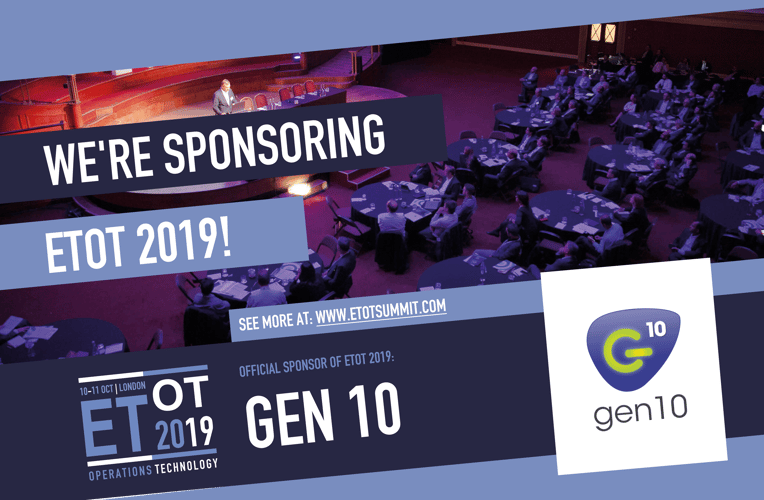 About Gen10
Gen10 provide collaborative commodity management technology to traders and supply chains. Our technology integrates with your existing software ecosystem and supports collaboration across teams and organisations, creating transparency, control and value.
Our app-based approach and powerful workflow engine means that each solution is adapted to our clients' needs without the need for additional development or coding. Use an app to solve a specific problem, implement a complete commodity management solution or create your own custom-developed apps using the Gen10 infrastructure.